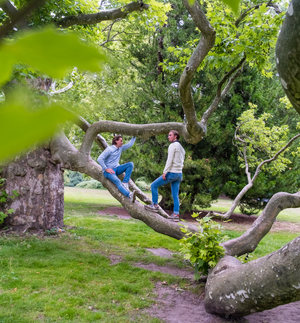 CARBON THIEVES
on our way to steal from the largest emitters
Collaborations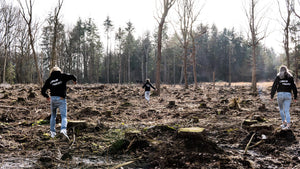 Let's steal the environment back
Welcome to CarbonThieves, where we believe in stealing the environment back from polluters. Our mission is to provide you with an opportunity to become an environmental thief by supporting our efforts to steal allowances from the EU ETS. These allowances allow the largest polluters to emit up to 1000 KG of CO2. With your purchase of one of our hoodies, we will print a badge of destruction on the right shoulder to show that you destroyed one allowance. By doing so, you can help take CO2 out of the air, as fewer trees are able to do so for us.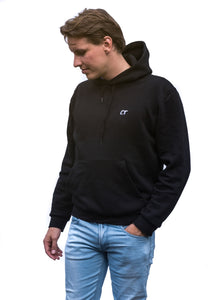 FIGHT THE POLLUTION
At CarbonThieves, we are passionate about fighting pollution through innovation. We believe that regulating pollution is most efficiently achieved through the development of sustainable and smart ideas from start-ups. However, this can only be possible if we create space in the market that is currently controlled by the few.
We understand that innovation is spurred on by rising prices for greenhouse gas emissions. That is why we are dedicated to our mission of providing a platform for innovative start-ups to help regulate pollution. Together, we can make a difference and fight pollution in the most efficient way possible. Join us at CarbonThieves and let's steal the environment back!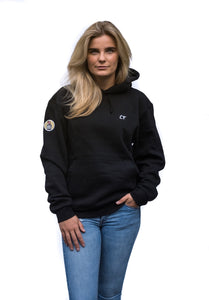 Our logo on your products?
Lets talk about our collaboration program for businesses. You can order the destruction of certificates from us and in exchange, use our logo. You will receive a certificate showing that you have destroyed EU ETS EUAs. This can be done per product or per KG of CO2-emissions. Contact us for more information on how we can work together to make a positive impact on the environment.
Besides EU ETS allowances, we are also able to compensate with Voluntary Carbon Credits. Lets find the best sollution for your business together!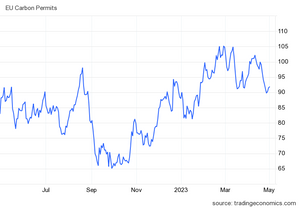 EUA price
As part of our commitment to fight climate change, we're closely monitoring the price of carbon in the EU Emissions Trading System (EU ETS). This system puts a price on greenhouse gas emissions, making it more expensive for companies to pollute and incentivizing them to transition to cleaner technologies. By purchasing our CarbonThieves products, you're supporting this transition and contributing to the fight against climate change.
You can here see the live EU ETS carbon price graph, powered by Trading Economics. This graph shows the latest price of carbon Allowances in the EU ETS and how it's fluctuating over time. We believe in transparency and keeping our customers informed. By following the carbon price trend, you can better understand how your purchase is making a positive impact on the environment.
Thank you for choosing CarbonThieves and for joining us in the fight against climate change.